Meet the ACPA Team
At ACPA, we are extremely proud of our talented, versatile, teaching faculty. They bring a wealth of first-hand knowledge to the college, their highly developed skills and extensive experience ensures we are continually informing and inspiring the next generation. Knowing 'the industry' ensures we can bring invaluable perspectives on training from all our backgrounds.
To help you achieve your potential the teachers will ensure that you are aware of the requirements of the course and how to achieve the criteria. All assignments will be returned promptly to the students with helpful feedback and students will receive individual feedback regularily on how work is progressing.
Teachers will always be available to meet on a one to one basis for any extra support that is required.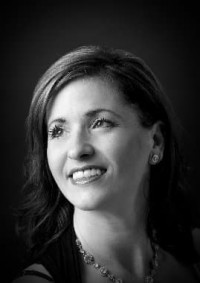 Bronwen Patching
Principal Director & DDE Ballet Dance Tutor
Bronwen Patching started dancing at the age of 3 under Miss Hilary Dickinson. She continued training at The Hammond School Cheshire and The Ballet Rambert School London. As result of her performances Bronwen accepted a contract with Northern Ballet Theatre based in Manchester. This resulted in her progression to perform numerous soloist roles. During her training Bronwen had many renowned teachers to enhance her development, in particular Svetlana Berisova, Sara Neil, Walter Trevor, Dame Alicia Markova, Dame Beryl Grey, Barbara Fewster, Julia Farron, Brenda Last, Christopher Gable, Lynn Seymour, Alfreda Thorogood, Nanette Glushak and Frank Freeman. She also had the privilege to work with wonderful choreographers in both classical and west end forums to name but a few, Gilian Lynne, Willian Forsythe, Anthony Van Laast, Arlene Phillips, Gary Llyod, Massimo Moricone and Jean-Christophe Maillot.
At the Adagio School of Dance Mrs Patching and her experienced staff have trained many pupils and who have gained highly prestigious places at top colleges in the country, many of whom are now working in the theatre, television and classical ballet world not only in UK but many other countries today. Between 2010-,2018 Bronwen gained the prestigious Dancing Times Cup Award from the Imperial Ballet Faculty at the Senior Imperial Ballet Awards and to date she has 11 Pupils now appearing in the New I.S.T.D. teaching training videos released Summer 2012, as well pupils appearing in the Class Test Video's for the I.S.T.D.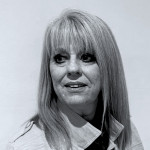 Elaine O'Connor
Course Leader
A Dance Educator, Consultant and Mentor to PGCE Dance students, Elaine completed her dance training at the prestigious London College of Dance and Drama, specialising in dance teaching graduating with 3 ISTD Associate qualifications in Ballet, Modern and Tap Dance. She was taught by renowned dance specialists including Michelle Scott (leading practitioner in Matt Mattox Jazz Dance Technique) Terence James (Scottish National Ballet) Anne Kipling- Brown (Author of the book Dance Notation for Beginners : Labanotation) and Jacquie Smith-Autard (Dance Educator and Author of the book Dance Composition)
Elaine has extensive experience in performance, working in Fringe theatre in the UK and in Europe. She has worked alongside various dance companies including Rambert Dance Company, London Contemporary Dance Theatre, Wayne McGregor and Random Dance Company.
She has managed and lectured on dance and performing arts programmes for over 30 years, and was an Assistant Moderator for GCSE Dance. In addition Elaine undertook to write some of the Dance modules for Pearson's Levels 4&5 Higher National Performing Arts specifications.
Elaine is currently Standards Verifier for Pearson on the Levels 1-3 Performing Arts Dance programmes. In her spare time she is an NSPCC volunteer.
Elaine is delighted to have the opportunity to work with Adagio College of Performing Arts.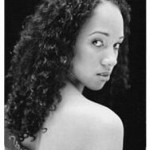 Martine Canning
Tap Dance Tutor & DDE Tap Dance Tutor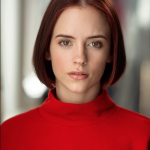 Grace Walker
Jazz Dance Tutor, Musical Theatre Tutor, Singing & Vocal Coach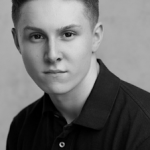 Keiran Curtin
Commercial Dance Tutor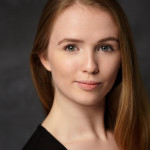 Steph Howard
Ballet & Contemporary Dance Tutor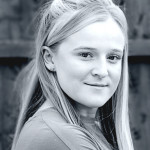 Ashleigh Ward
Contemporary Dance Tutor & Tap Dance Tutor
Ashleigh started dancing at 2 and half years of age at her local dance school, where she partook in various amateur productions and completed exams in multiple dance styles.
She studied a BTEC extended diploma at college and then furthered her studies by attending the University of Gloucestershire, where she achieved a first class honours degree in Dance. During this time Ashleigh had the opportunity to complete some of her modules at the National Star College and choreograph for local primary schools for events at the Gloucestershire cathedral. Alongside her degree Ashleigh began studying for her ISTD DDE qualifications.
She then went on to complete another year of professional training at the Centre PAC, working alongside industry professionals such as Carrie-Anne Ingrouille and Freya Sands.
Ashleigh is excited to be a part of the Adagio team and looking forward to sharing her passion and knowledge of dance with the students of Adagio.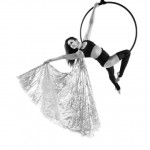 Josie Cox
Aerial Arts Tutor
Josephine is a professional circus artist and dancer with over 15years experience performing and teaching. She is a qualified dance, acrobatic and aerial arts teacher with experience in teaching all ages and abilities including circus skills such as contortion, tumbling and acrobatics.She is a champion dancer and acrobat as well as training champion competitors and students.
Her performing credits include working for well known music artists, circus companies, corporate events, theatre/cabaret shows and festivals. She also spent over 10 years touring and travelling around the world performing dance and circus arts for many house hold names and brands. She has now settled in the UK and built her reputation teaching circus artists, acrobats and dancers and working with the corporate events world specialising in bespoke, choreographed dance and circus shows.With many different skills under her belt, she is able to help the next generation of dancers become professional, confident and employable.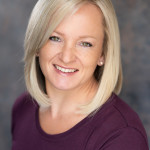 Ruth Goodwin
DDE Modern Dance and Tap Tutor
Ruth graduated from Harrison College with her teaching qualifications in ISTD Ballet, Tap, Modern and National. She then went on to teach in Canada for 2 years as well as choreograph various performances.
Ruth has spent a lot of time training in New York at Broadway Dance studios and in recent years attended The PULSE teacher workshop with Brian Friedman.
She continued her training to reach Fellowship status with the ISTD and is also a Tutor of the ISTD Diploma of Dance Education (DDE). Ruth has taught at many prestigious dance schools and colleges during her career. She was head of the ISTD and DDE course at BIRD College for many years before she took over, and continues to be Principal of The Beverley School of Performing Arts.
Ruth continues to teach students at all levels and is passionate about encouraging students to reach their goals and maintain the highest of standards.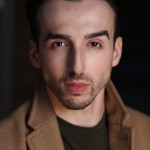 James Harris
Jazz Dance Tutor
Since graduating from Bird College, James has worked as a professional dancer in various sectors of the industry including TV, Film & Theatre. He was a principal dancer in the premiere of 'Welcome To The Grand', a new jazz theatre production in London. He worked on international advertising campaigns for TUI and DD Classic Cars and featured in the music videos of international recording artists Rae Morris & Fryars. James has a passion for continual training and has worked under some of the most proficient and celebrated choreographers in the London dance network. James has assisted Christie Lee Manning for the past 3.5 years and is now the Assistant Director of House of Jazz Company, which is currently preparing for its 6th cycle of their Artist Development Program. He is the co-founder & co-director of Jazz House Theatre company; whose aim is to celebrate Jazz in all its forms and creating work that brings Jazz to the forefront of the production.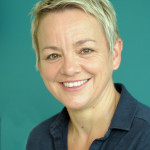 Sarah Keeton
Jazz Dance Tutor
Sarah trained at the Italia Conti Academy where she won the Student Dance Award. She has worked professionally in the West End and on national tours. West End Theatre Credits include: Mary Poppins (Original London cast/Bristol Hippodrome); Anything Goes (Theatre Royal, Drury Lane) Mona in Chicago (Adelphi,); Hunyak in Chicago (Tokyo & South Korea); Fosse (Prince of Wales,); Cats (New London/Gillian Lynne,) Sweet Charity (Victoria Palace & Churchill Theatre, Bromley)
UK tours include: Evita; Joseph and the Amazing Technicolor Dreamcoat (Dance captain); Me & My Girl; Hollywood & Broadway (with Wayne Sleep & Bonnie Langford); Sunday in the Theatre with Sondheim & Time Of My Life at the Bristol Old Vic.
Sarah qualified with a Level 6 Diploma in Dance Pedagogy with the Imperial Society of Teachers of Dance. She has been a guest teacher at Arts Educational, Millenium Performing Arts, Middlesex University and Pineapple Dance Studios. She teaches specialist workshops across the UK and is the 1st year jazz teacher at Mountview Theatre Academy.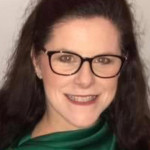 Melanie Cavanagh Shepherd
Ballet Tutor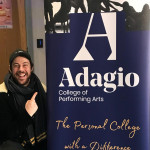 Adam Haigh
Musical Theatre Tutor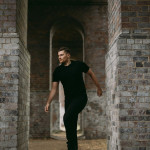 Samuel Downing
Stengthening & Conditioning Tutor
As an ex-professional dancer, Samuel knows the demands that dance has on bodies and strives to educate and improve a dancers body awareness. Samuel is a Level 3 qualified personal trainer with additional knowledge and certification with Core Arts Pilates and Sugarfoot Therapy. Samuel trains some of the UK and Europes best young dancers promoting the #dancesmarter approach.
Samuel's main goal is to enhance dancers training in a safe and encouraging way. Education first, followed by working on weaknesses or imbalances and then building up to their personal goals. Helping young dancers continue to grow and perform in a more optimum way whilst combining safe structured conditioning and stretch with biomechanical instruction of movement patterns.
​
Samuel is passionate about athleticism connected to artistry, his methods are safe and proven to help create champion dancers with long careers.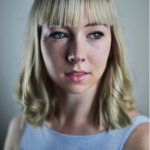 Hannah McGlashon
Guest Contemporary Dance Tutor
Hannah started dancing at the age of 13 at Adagio school of dance and went onto continue her training at Rambert School where she graduated with a first class Ba/Hons in Ballet and Contemporary dance.
Whilst at Rambert she worked with a variety of Choreographers including Mark Baldwin, Robert Cohan, Jenna Lee and Mark Bruce to name a few. As well as having the opportunity to tour with Rambert company, performing Itzik Galili's 'A Linha Curva' as apart of their Autumn season.
Since graduating, Hannah joined Mark Bruce Company for their 'Macbeth' creation and tour. She has also worked with choreographers including Lynne Page, Shobana Jeyasingh and Chrostopher Thomas on various projects, including his commissions as part of the Sadlers Wells Young Associate programme.
Choreographically, Hannah has created her own work, which has been performed at national and international platforms. 'In Light of Those You Love' was accepted as part of Choreographie 31, and international choreography competition based in Hannover and was later turned into a full- length work and feature film.
Her teaching credits include Rambert Summer schools and Company class for Mark Bruce Company, as well as a range of workshops and lessons in a variety of schools. She also works as an Interim Movement Therapist with patients suffering from Parkinson's disease and other neurological ailments.
She is excited to share her knowledge with the students and really test them physically and creatively.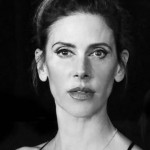 Shannon Lily Parker
Ballet Tutor
1986–1994 SAN FRANCISCO BALLET
Shannon moved through the ranks of the Company under the direction of Helgi Tomasson; rising from Corps de Ballet to Principal artist in 1990, where she danced many of the Companies Classical and Contemporary Repertoire. Some of the leading roles include Princess Aurora and The Bluebird pas de deux in Tomasson's Sleeping Beauty, The Ballerina in Jerome Robbins The Concert, leading roles in William Forsythe's In the middle somewhat elevated and New Sleep, Glen Tetley's Tagore and Paul Taylor's Company B. Ms Parker took part in many creations with the likes of David Bintley, Mark Morris and Helgi Tomasson as well as having danced extensively in the Balanchine repertoire. Principal roles include, Tarantella, Tchaikovsky pas de deux, Theme and Variations, Rubies, Serenade, Third and Fourth movement in Symphony and C, Who Cares? And Bugaku, to name just a few.
1994–1999 NORTHERN BALLET THEATRE
Shannon joined Northern Ballet Theatre under the direction of Christopher Gable. Leading roles include, Juliet in Massimo Marricones, Romeo and Juliet, as well as the Niece and Belle in Marricones, A Christmas Carol. Mina from Dracula, Cinderella, Stepsisters and Stepmother from Cinderella, Odette/Odile from Swan Lake, the Title role from Giselle and Kitri from Don Quixote; all of which were created and choreographed by Christopher Gable and Michael Pink. She also created the role of Anne Bronte as well as dancing the role of Charlotte Bronte in Gillian Lynne's, The Bronte's.
1999–2004 BALLET DU RHIN
Shannon ended her performing career with Ballet Du Rhin in France after five years of dancing most of the Companies leading roles, under the directorship of Bertrand D'At. These include Odette and Russian as de deux from D'Ats Swan Lake, the Title role and Peasant Pas de deux from Maina Gielguds Giselle, Steptext and Vile Parody of Address by Forsythe, the lead duet from Tetleys Voluntaries, Lucinda Childs Chamber Symphony, Dance and Mandarin, Gross Fuge by Hans van Manen and lastly, Jiri Kylians Stomping Ground. Davide Bombana created many roles for Ms Parker. Some of those include, Aus de Ferne, Beyond Skin and the role of Marie from his acclaimed Woyzeck where Ms Parker re–created the role. And finally she danced the Pas de deux in Agon as well as both title roles from Concerto Barocco, by Balanchine. Nine months after retiring Ms Parker was invited back to Ballet du Rhin to re–create the role of Odette for D'Ats Swan Lake.
She has since been teaching for Northern Ballet School, Northern Ballet Theatre, York Scholars, The Dance Space, The Arts Garage, Preston College, Horsforth Summer School, and for Gillian Hurst's Associate programme.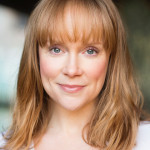 Vicki Lee Tayor
Musical Theatre Tutor, Jazz Dance Tutor, Singing & Vocal Coach
Vicki has been working in Theatre & Television for over 20 years making her professional debut in Listen to the Wind at The Kings Head Theatre & recording the soundtrack at Abbey Road Studios. She recently appeared in MaFlda in the West End playing both Miss Honey & Mrs Wormwood & sang "At the Ballet" as Maggie in the London revival of A Chorus Line at the London Palladium winning Best Ensemble at the Whats On Stage Awards.
Other theatre credits include Urinetown, Mamma Mia, Groundhog Day (Old Vic), Sunset Boulevard & Sweeney Todd (ENO), Carousel (Best SupporFng Female Offie Award, Arcola), On A Clear Day You Can See Forever (Best Female Offie Finalist, Union Theatre) as well as various other Musicals on UK/InternaFonal Tour oZen taking the responsibility of Dance Captain & Associate Choreographer.
Television credits include: Heartbeat, Emmerdale (YTV), If…It Was A Woman's World (BBC), contestant on Jane McDonald's Star For A Night (BBC), The Queen's Nose & Big Meg, Li_le Meg (Children's TV) & co presentIng Sooty on CITV for 3 years.
She trained in RAD Ballet & ISTD Modern & Tap & has been teaching children & adults of all ages & abiliFes for many years at colleges & schools across the UK.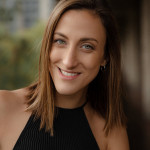 Rosina Andrews
Contemporary Dance Tutor
Influenced by her time living in NYC, Rosina's work is fresh, current and unique. She has an infectious personality which drives and inspires all dancers and creatives that she works with. Rosina's work exudes originality and is internationally in demand; coaching some of the best dancers in the world.
​
The #RosinaAndrewsMethod is helping dancers, dance teachers and professionals worldwide advance their technique, clarify mindsets and excel their jazz and contemporary technique and artistry.
Rosina has two technique publications, Pirouette Surgery® and Leap Surgery® as well as their teachers kits that ship worldwide.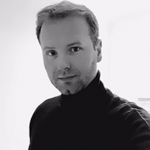 Michael Raynaud
Ballet Dance Tutor
Michael Raynaud was born in Antony, near Paris. He started dancing at seven years old locally in the south of France before beginning his formal training at The Paris Opera Ballet School at the age of ten for six years. Whilst at the School, Michael performed all over the world touring to Japan, New York, Greece and France. Michael went on to train at the National Conservatoire in Paris, where he gained his Arts Baccalauréat and Unités de Valeurs in anatomy, Ballet history and musicality.
On completing his training Michael joined the English National Ballet for their worldwide tour of Swan Lake. He then became a permanent member of the company, performing many roles in all the company's Repertoire, from Rudolph Nureyev's Romeo and Juliet to Derek Deane's Swan Lake and Michael Corder's Cinderella. His favourite ballets to perform are Harald Lander's Etudes and Kenneth Macmillan's Rite of Spring.
Michael has taught ballet classes to students of all ages and helped ice skaters with their choreography for international competitions. He was Associate Tutor for Ballet studies at the Guildford School of Acting at Surrey University and ballet teacher at the London Boys Ballet School, London Junior/Senior Ballet at ArtsEd, for Professional Dance Experience in Leeds, and regular guest teaching worldwide.
Most recently and upon graduating from the Royal Academy of Dance Professional Dancers Teaching Diploma, Michael was invited to teach workshops and summer schools at the Royal Academy of Dance Headquarters in Battersea as well as in Italy. He is since September a permanent member of the Faculty at The School of Ballet Theatre UK , teaching daily classes , men technique , Pas de Deux , Repertoire and pointework